Why your business website needs a professional website designer?
Imagine you have visitors on your website and they are not able to go through it or it is loading so slow that they have to give up. Disappointing, right? Well, not only is it disappointing but it's also affecting your business in harmful ways. If your website is not well-developed, visually appealing and easy to use, you can be at the risk of losing many potential clients.
In this fast-paced evolution of online constant presence, your website acts as a mirror image of your business. It's a reflection of your brand's identity, it represents who you are as a company and it is the online face of your business services. Regardless of your business requirements, it's imperative to have a well-designed, simple-to-use and visually attractive website in order to represent your brand online.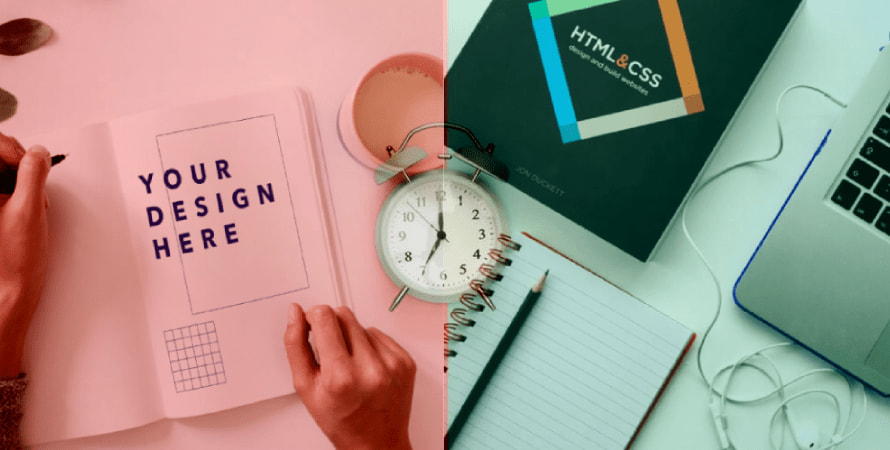 Graphic Design vs Web Design - What's the Difference?
Understanding the key differences between what a Graphic Designer does and what a Web Designer does.
www.weblite.com.my/blog/graphic-design-vs-web-design
Having a skillfully well-designed design is a must but not every one of us is a pro at building them. This is the very reason why hiring a professional website designer (and not a graphic designer!) is better for web designing than DIY. A professional website designer designs your website layout according to your business necessities, customizes it with exclusive features needed for your site and updates it to keep it running smoothly.
Let's have a look at the prospects of hiring a professional graphic designer for your website:
A professional web designer will build a professional-looking site
As they say, the first impression is the last impression. Your website is the place where your customers will initially go for any help and have the first impressions about your business which directly impacts how the visitors looks at your brand. Hence, for the positive first-impressions, it is better to consider hiring a web designer who will cater to your business needs and lay them out on your website in a professional manner.
Hiring a professional will save you time and money
A professional web designer knows to complete his job right on time with great efficiency. Professionals charge according to your requirements and his skillset makes it easier to complete the given task within the provided timeframe. Therefore, hiring someone professional for web designing saves your money, and you wouldn't be running out of time with all the updates your customers don't want to miss out on.
It helps you with your SEO strategies
A professional web designer has a deep technical insight into how your website can be among the top ones in search engine results (SERP). A web-designing expert will optimize your site according to its structure, codes, content layout, navigation and everything which undertakes the search engine strategies. A qualified web designer can incorporate the process of enhancing the visibility of websites on search engines by using proven techniques. So, to achieve increased website visibility and a larger audience, hire a professional to make the job easier for you.
Helps in keeping up with the latest technology and digital trends
You can design a website on your own, but you can't keep it running with the latest technological advancements if you're not familiar with modern high tech trends. In order to keep your website up-to-date, you must hire a professional web designer. As a part of their job, professional web designers keep up with the latest trends in website design such as coding, SEO functionality and responsive design techniques. A skilled web designer will design the layout of the website which has easy accessibility on all the latest devices.
A web designer will have all the solutions to your online problems
Is your website unreachable to your visitors? Is it showing errors? Or worse, is it hacked? All of these problems exist online and the only solution is hiring someone who is a professional web designer. A website designer knows to deal with every problem occurring on your website and comes with a solution to fix it which any ordinary person without skilled knowledge is not able to do. In addition to that, a professional web designer can be hired for regular maintenance and bug fixes to keep your website running competently and smoothly.
An obsolete, old-fashioned and uninviting website makes your brand appear boring and unapproachable. Nobody is interested in investing in a business that does not value its customers enough to create a strong impression. Hence, if your website is perky, modern and welcoming, your audience feels invited and important. To make your website appear the best of all, hiring a professional web designer is a must.